Sumitomo Chemical Latin America is committed to promoting sustainability. Acting in accordance with principles established by our headquarters and guided by Sumitomo Spirit and our business philosophy, we seek to contribute to the consolidation of a sustainable society through sustainable business growth.
We are committed to finding solutions to a variety of globally vital issues, such as establishing an inclusive society and achieving the Sustainable Development Goals (SDGs), doing business in accordance with global standards and principles, including those concerning human rights, labor, security, environment and the fight against corruption.
Reaffirming the commitment to its mission of promoting well-being, offering sustainable solutions for food production and society's health, Sumitomo Chemical Latin America adopts a Sustainability Policy.
This policy aims to promote the concept of sustainability in line with business strategies, helping Sumitomo Chemical in Latin America be recognized as a company that generates profits and, at the same time, respects people, as well as the planet, supporting economic and social development, building a brand that is known to be sustainable while delivering value to its various stakeholders.
In order to promote this theme, the company adopts six global principles:
Principle 1: VALUE
Creating economic value that helps create social value (promoting our belief: "Our business must benefit society in general, not just our own interests (Jiri-Rita Koushi-Ichinyo)"
Principle 2: CONTRIBUTION
Contribution to the solution of issues that are globally vital, as the establishment of a diverse and inclusive society and achieving Sustainable Development Goals (SDGs) as well as conducting business in accordance with standards and principles universally accepted, including human rights, labor, security, environment and fighting corruption.
Principle 3: PARTNERSHIPS
Active participation in global initiatives – playing a leading role in multilateral initiatives through active participation in various national and international partnerships with organizations, governments, companies, associations, universities, academic circles, community, etc.
Principle 4: COLLABORATION
To work in close collaboration with various stakeholders, promoting spontaneous dissemination of information and open dialogue on the goals of our initiatives to promote sustainability and progress of its implementation.
Principle 5: COMMITMENT
Commitment from our top management and everyone's participation to promote sustainability with a strong shared sense of mission and great enthusiasm.
Principle 6: GOVERNANCE
Strengthening corporate governance, periodically evaluating, reviewing and improving our activities on a continuous and proactive basis to promote sustainability.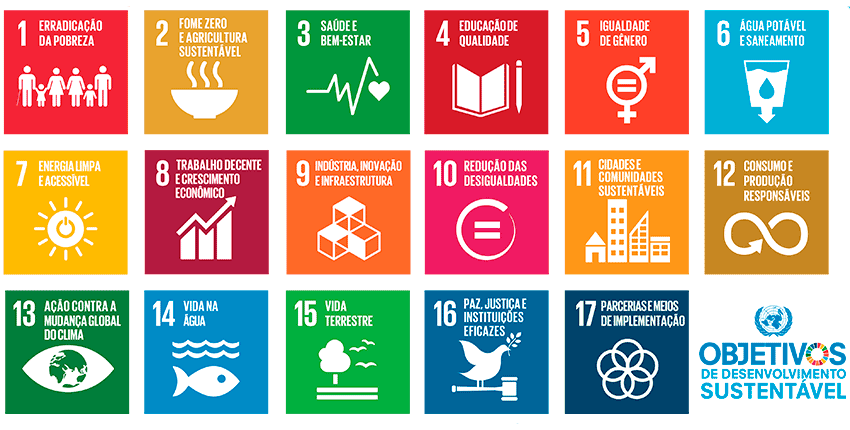 Since 2015, we have supported and disseminated the 17 Sustainable Development Goals internally and externally, an initiative created by the UN to address key issues and transform the world by 2030.
Our business activities and internal processes are connected and aligned with the 17 SDGs.
The Global Compact is a call for companies to align their strategies and operations with 10 universal principles in the areas of Human Rights, Labor, Environment and Anti-Corruption and to develop actions that contribute to facing society's challenges. It is today the largest corporate sustainability initiative in the world, with over 13,000 members in nearly 80 local networks spanning over 160 countries.
Sumitomo Chemical is a signatory to the Global Compact in Brazil, reinforcing its commitment to sustainability.
Access the file on the 2020 Progress Communication of the Sumitomo Chemical Global Compact.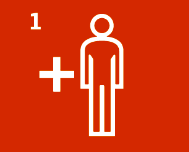 RESPECT
Companies must support and respect the protection of internationally recognized human rights.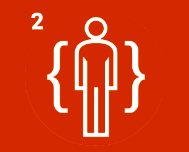 ENSURE
Ensure that you do not participate in violations of these rights.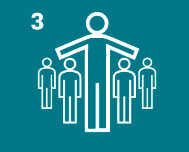 SUPPORT
Companies must support freedom of association and the effective recognition of the right to collective bargaining.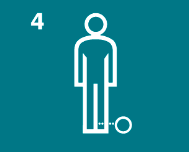 ELIMINATE
The elimination of all forms of forced or compulsory labor.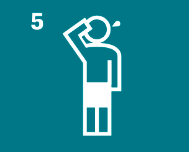 ERRADICATE
The effective abolition of child labor.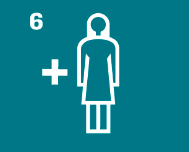 STIMULATE
Eliminate discrimination in employment.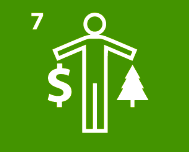 UNDERTAKE
Companies should support a precautionary approach to environmental challenges.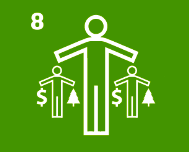 DEVELOP
Undertake initiatives to promote greater environmental responsibility.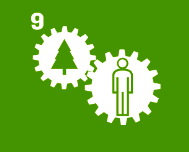 PROMOTE
Encourage the development and diffusion of environmentally friendly technologies.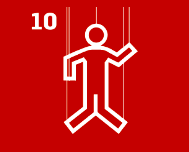 FIGHT
Companies should work against corruption in all its forms, including extortion and bribery.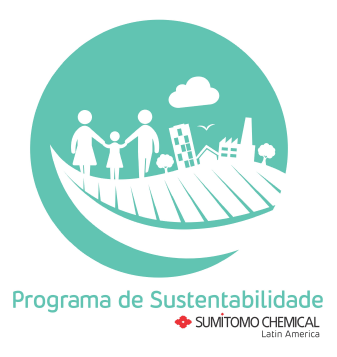 In 2018, the SCLA Sustainability Committee was created with the following mission: "consolidate SCLA reputation of a company that generates profit through products and practices that respect people and the planet in all its forms and relationships".
The committee has members from all areas (business and support) and aims to strengthen the culture of sustainability (social, environmental and economic responsibility) in the company and raise awareness about individual and corporate responsibility to improve life on our planet.
Committee members participate in Global Compact thematic groups and promote Sustainability initiatives at the company.